NEXEDGE Gen2
---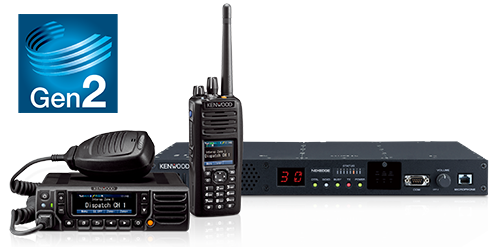 NEXEDGE® has offered digital conventional and trunked radio solutions to meet the diverse requirements of a wide range of enterprise and mission-critical users. And now Kenwood is proud to announce NEXEDGE Gen2. This new NEXEDGE system offers enhanced features, scalability, flexibility and performance - including the capability to link 1,000+ sites or 24 networks.
Linux Server-based System Architecture
---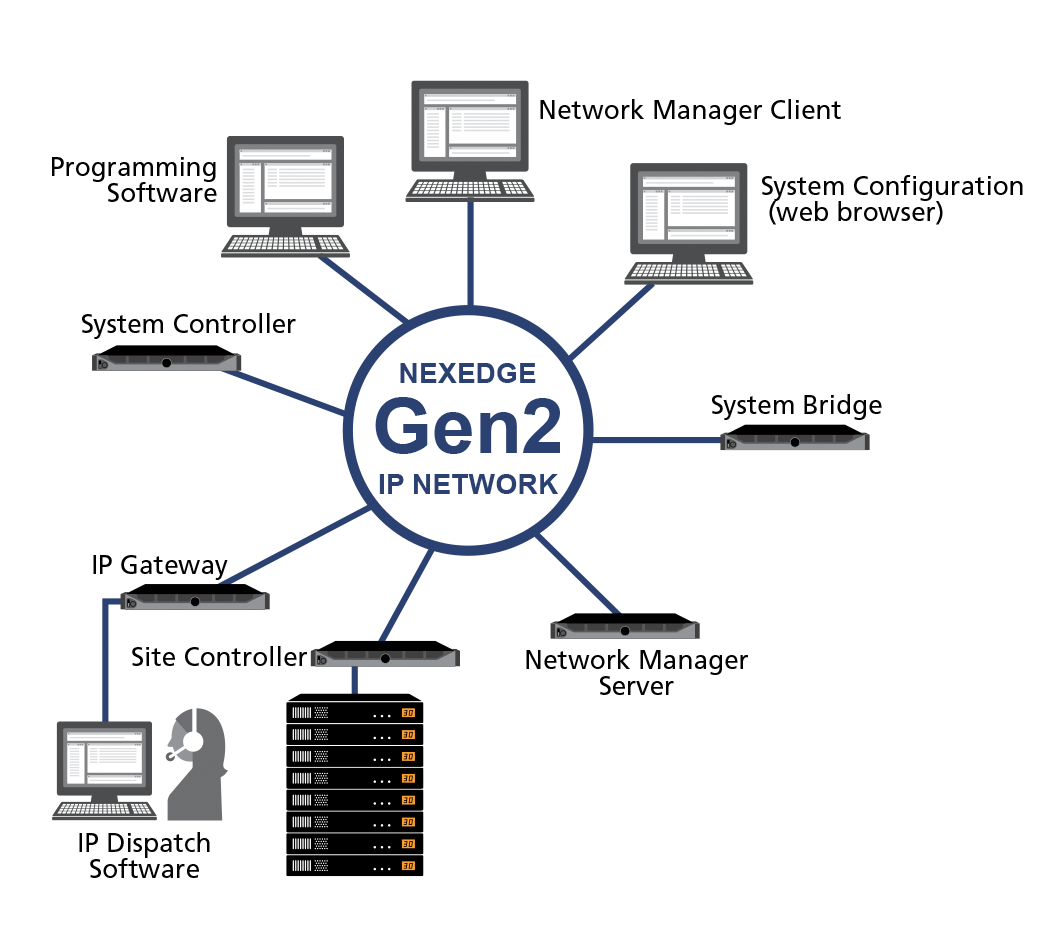 NEXEDGE Gen2 employs a Linux server-based system architecture that offers a level of reliability that allows you to expand your setup and control capabilities. This enables superior, fine-grained control of networks, systems, sites and peripheral equipment – including the ability to modify a setup and conduct maintenance/monitoring remotely.
IP Interface, Console Gateway
---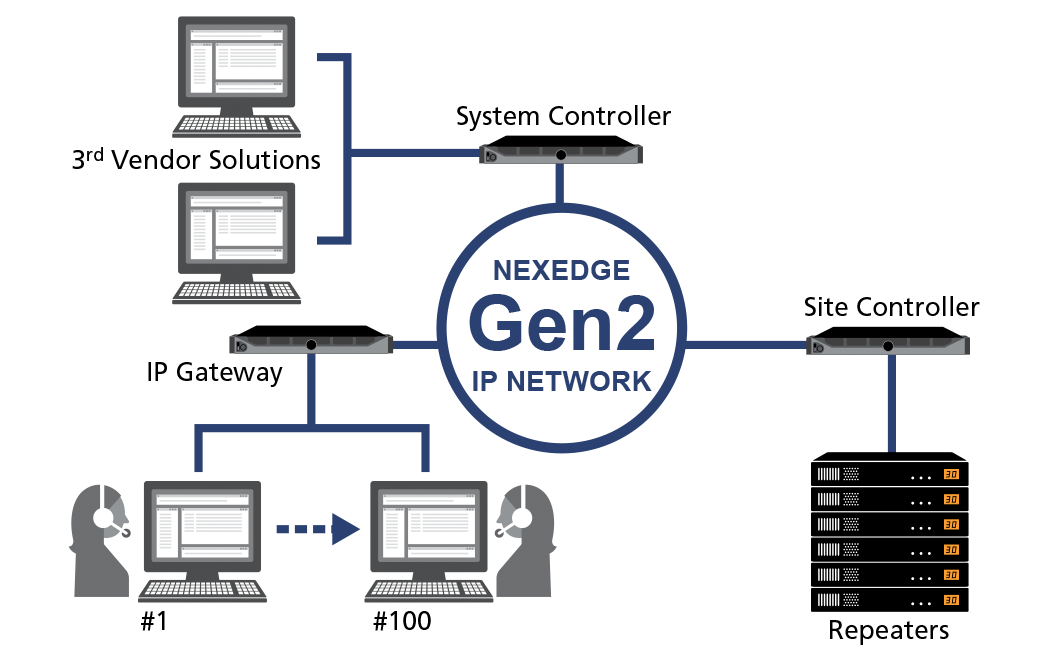 Up to 100 consoles can link to a single IP gateway (using the KPG-1002GW gateway software) so a single network can connect a maximum of 1,000 consoles. Call recording and logging interfaces are available.
Yet another example of the flexibility of a NEXEDGE Gen2 system is that it is SNMP-compatible throughout the network.

Direct Frequency Assignment (DFA) for Efficient Site/Channel Addition
---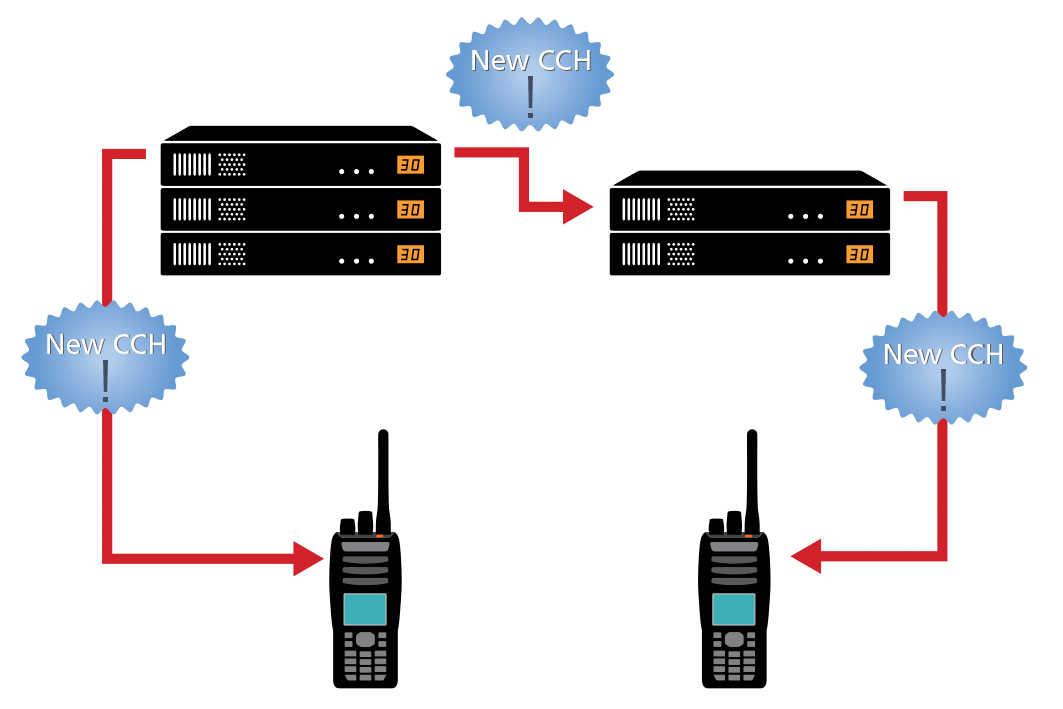 With the inherent flexibility of NEXEDGE Gen2, you can always keep your system up to date easily and quickly. Unlike NEXEDGE Gen1 models that require collecting every single subscriber unit on the network to add a new channel/site, Gen2 features DFA – Direct Frequency Assignment – simplifying the procedure to ensure that as soon as new frequencies are added to the network, all equipment and subscriber units connected to the network are notified automatically. No radios have to be called in, which means zero downtime for site managers and SMR operators.

Fleet Priority Channel - Secured Priority Channel Allocation
---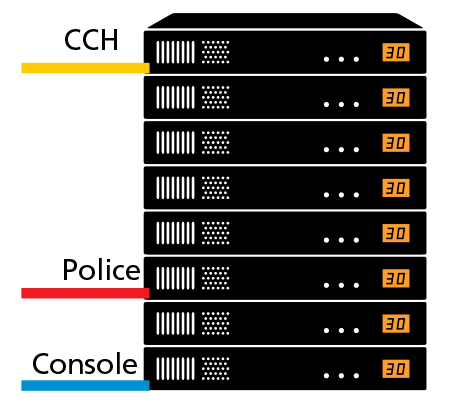 For demanding mission/operation-critical users, it is essential to have a system that offers top-notch security 24/7. Mission critical users can put their full trust in the NEXEDGE Gen2 system because they can assign a secured priority channel to a specific traffic channel (TCH) – for a group, console, or other peripheral. Group members will have priority access at all times, which is ideal for public safety applications. Gen2 further enables private system applications, facilitating the development of new solutions – for example, using a Secured Priority Channel for SMR network channel leasing to end users.
Dual Functional Channel / Non-Dedicated Control Channel
---
Channel complex systems require a dedicated control channel (CCH), but it can be difficult to set up such a channel in a way that is cost-effective. However, NEXEDGE Gen2 employs an elegant solution: the CCH and TCH temporarily exchange roles to expand air capacity. This Dual Functional Channel enables you to receive the same level of performance provided by a dedicated control channel but without having to make a large investment. This approach also maximizes traffic capacity without increasing the number of frequencies, and maintains an even load distribution on the repeaters, a solution that makes sense for sites with limited traffic.
Digital Trunked Wide Area IP Networks
---
The network option leverages the power of IP to link multiple digital trunked sites (up to 1,000 with NEXEDGE Gen2) for wide area roaming and calling — across a campus, city, country, or region. Scalable networks can be created over existing IT assets, private microwave, spread-spectrum links or carrier services using standard 10/100 Base-T Ethernet switches and routers. The 60,000 group ID and unit ID network capacity is sufficient for large organizations and multi-user system sharing.

Tornadoes and forest fire happen without warning, and NEXEDGE makes it possible to build a highly flexible system to respond swiftly and dynamically to immediate challenges.

Subscriber units use advanced control channel hunting algorithms, RF signal strength and digital signal quality monitoring to automatically determine the best site for accurate and resource-sensitive roaming and registration decisions.
• All Call calls all fleets or all units in a fleet in emergencies and for critical incident response.

• Remote Group Add adds a new GID to subscriber units remotely over-the-air to form a workgroup for emergencies special events, special operations or critical incidents.

• Control/Traffic Channel Switching designates a Traffic Channel as a new Control Channel should the original become disabled. Disabled Traffic Channels are automatically removed from service.
(Digital Trunked Wide Area IP Network)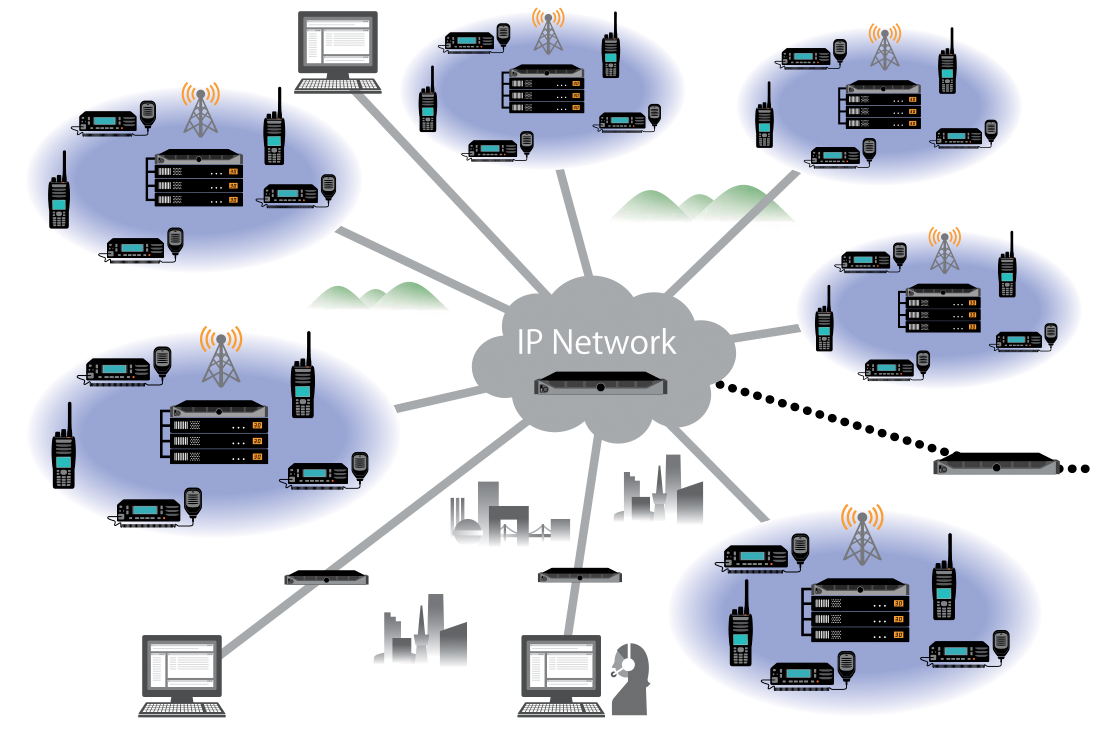 NEXEDGE System Bridge - 24 Individual Networks Connection
---
NEXEDGE was originally introduced as a trunking digital radio system that offered clear audio and advanced features a modest investment. In order to meet the needs of operators expanding to large-scale regional systems, NEXEDGE Bridge (with KPG-1005SB System Bridge Software) and NEXEDGE Bridge Server have been developed.

The new system bridge products designed for NEXEDGE Gen2 offers a nearly 250% increase in connectivity, from 48 to 1,000 maximum sites and up to 24 individual networks can be connected – even if they employ different system codes. System operators can now offer seamless auto-roaming to their users.

By supporting all the voice and data features of a local network across a large-scale system, NEXEDGE Gen2 serves the requirements of SMR and private operators for state-wide, multi-state or national systems
(NEXEDGE System Bridge)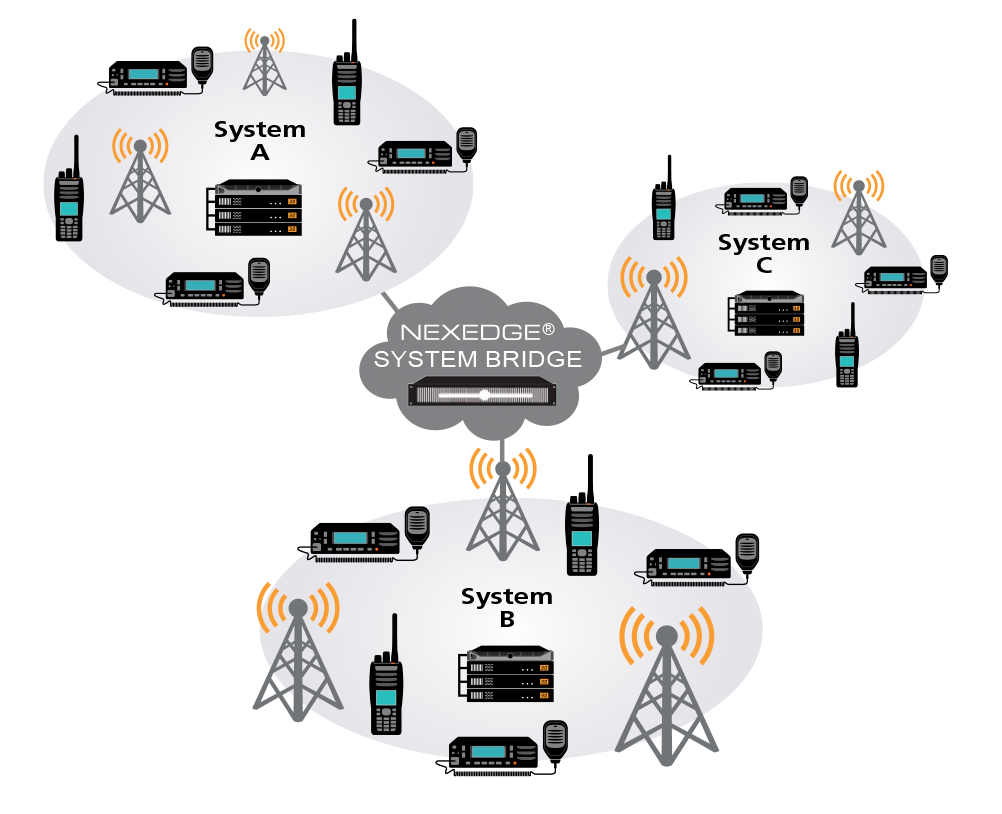 Extended Coverage
---
Because an RF signal weakens with distance, analog reception becomes increasingly noisy and intermittent. The low BER of NXDN improves reception in fringe areas, thereby effectively increasing range by as much as 20% over FM analog, resulting in a 50% increase in coverage area for digital 6.25 kHz.
Compared to digital 12.5 kHz bandwidth operation, the narrower 6.25 kHz bandwidth enabled by the FDMA technology of NXDN extends range by 15%. Receiver filters are narrower and can thus achieve superb C/N (carrier-to-noise) ratio. The net result is superior clarity over a 30% wider coverage area.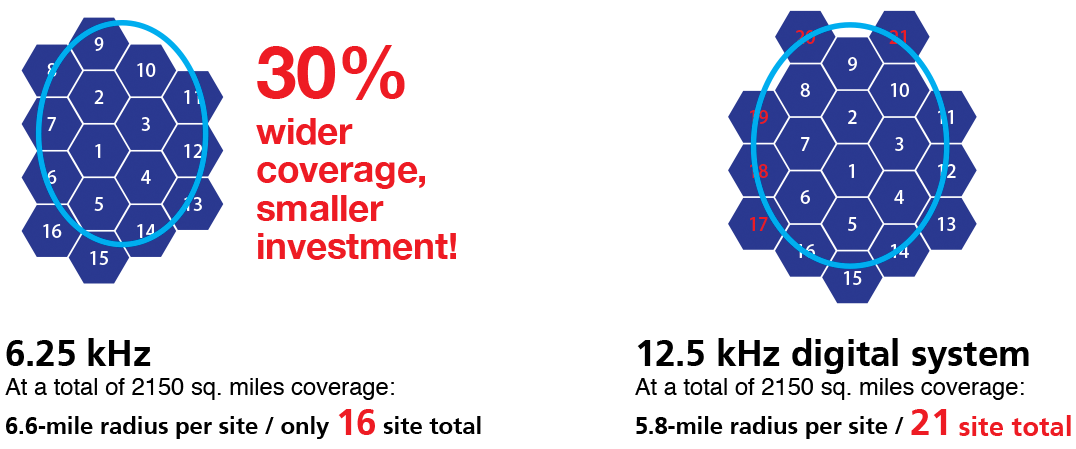 Network Manager & Client for Gen2
---
NEXEDGE Gen2 employs a server-based network design with a system controller to ensure efficient system management. The
addition of Network Manager System & Client enables comprehensive monitoring of large-scale systems with multiple access points. Network assets are managed using the SNMP protocol, while IP assets are managed with a single program. In addition to NEXEDGE server and repeater monitoring, IP asset and network monitoring is also possible; this includes network traffic and load, network path, subscriber registration, latency, event and error monitoring. Other functions include log acquisition and analysis; call log acquisition and analysis by group, site and call type; reporting and alert settings.
Use of SNMP provides flexible means for status monitoring of network hardware such as routers and switches, as well as Windows and UNIX servers. It also facilitates resource, performance and traffic monitoring. The system is compatible with commercially available network monitoring applications.
• KPG-1003NS Network Management Server Software
• KPG-1004NC Network Management Client Software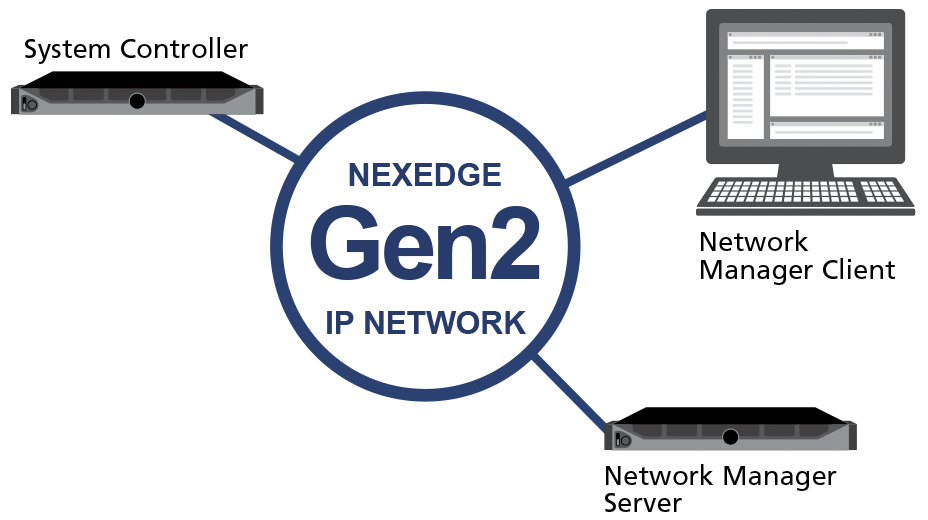 Increased GPS Capacity / GPS Report Channel
---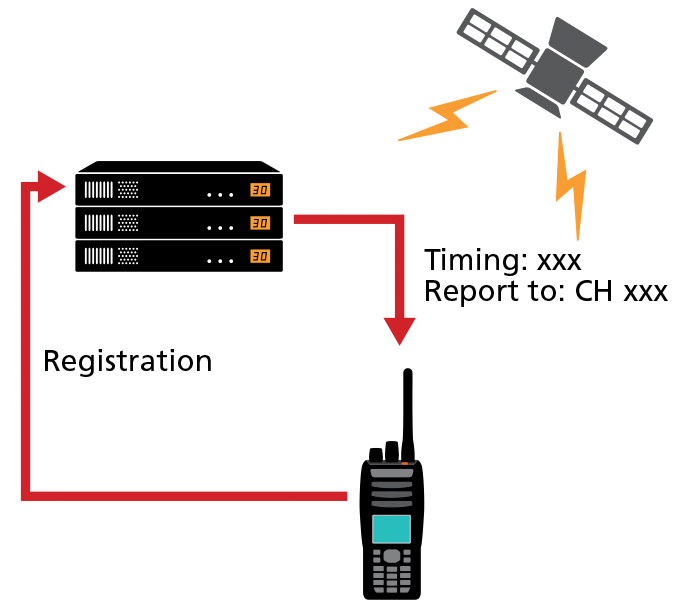 GPS is a widely used tool to track the position of personnel and vehicles. NEXEDGE Gen2 further enhances GPS operation to facilitate management. The System Controller is aware at all times how many GPS-equipped subscriber units (SUs) are on duty, and when a new SU is registered, the controller assigns a reporting frame and traffic channel.
Improvements to the air protocol minimize data overhead, maximizing traffic/data capacity while reducing GPS data processing time.
NEXEDGE Dispatch
---
KENWOOD's NEXEDGE Dispatch System is a dedicated end-to-end, IP-based telecommunications console system designed for medium to large operations.
• IP Gateway Connection to NEXEDGE Trunked Repeater
• Group, Individual, Emergency, Status, Encryption
• Analog/ NEXEDGE Conventional Radio Gateway
• Patching at Dispatch Console
• Network Redundancy & Hot Standby Provide 99.999% Availability
• System-Wide Aux I/O
• Supports Distributed Console System Design
(NEXEDGE Dispatch System)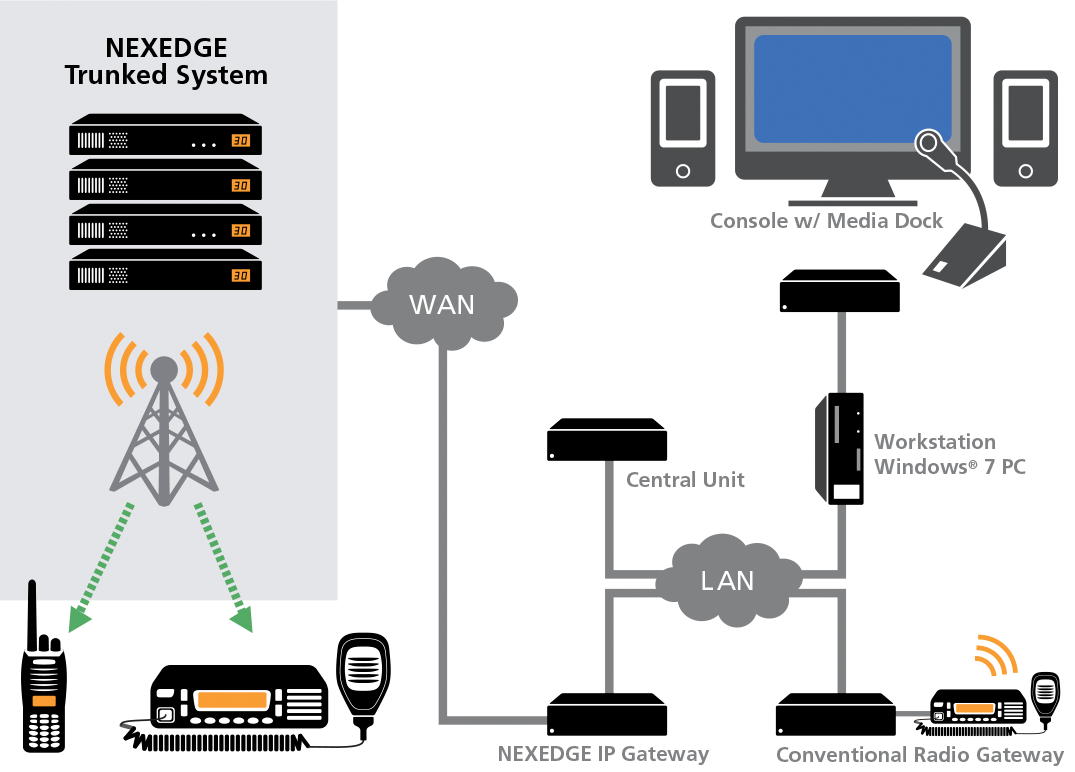 Call Preemption / Interruption for Consoles
---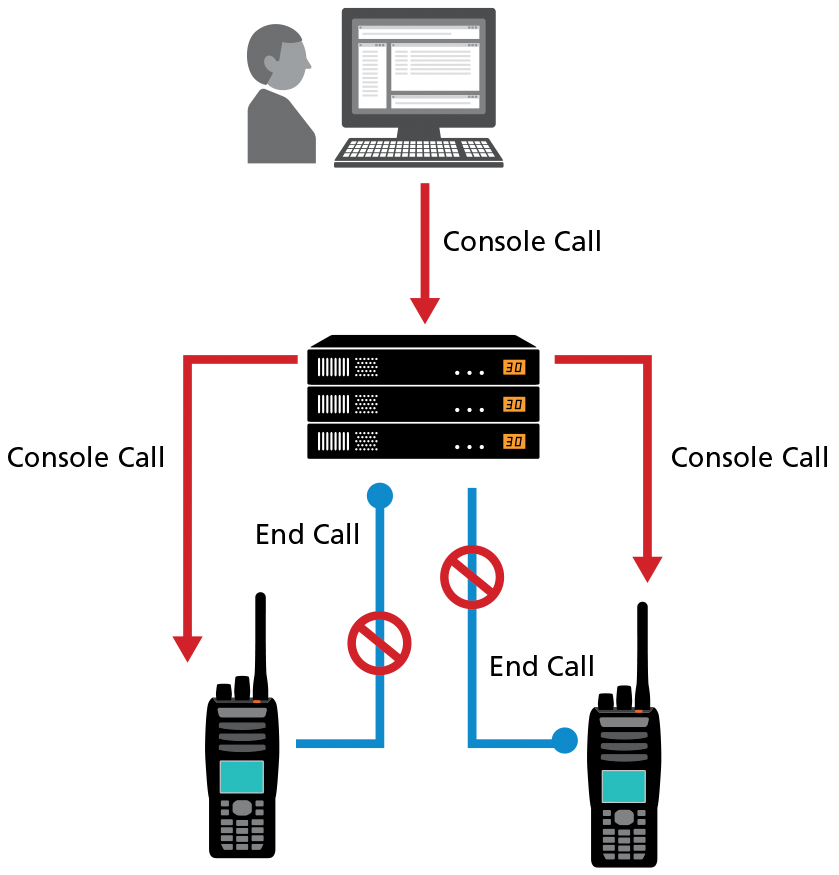 Supervisors and console operators – for example, in airport
control towers and taxi dispatch centers – can use this feature, to ensure that console calls have priority. If there is no traffic channel available, the console can take over a channel: radios in operation will automatically stop ongoing call transmission/reception, and the console will be able to communicate directly with their users. Call interruption facilitates emergency alerts or instructions to be issued to a large number of users at the same time, making this feature also useful for public safety.
Browser-Based Multi-Access Configuration Tool
---
This browser-based configuration tool replaces the KPG-110SM System Manager. You can now use a PC or even mobile device to monitor, in real time, the access status of multiple users from multiple login points with access control. Upload a firmware update to the System Controller for an automatic update of all repeaters, assuring that all repeaters are constantly operating on the latest firmware. This ensures that all repeaters on the network will always have the latest firmware version. Log management via the System Controller is also possible. And since this is a browser-based approach, flexibility is assured: as long as you are connected to the network, you can access the system from anywhere to remotely configure network settings.
Schedulable Stun / Kill
---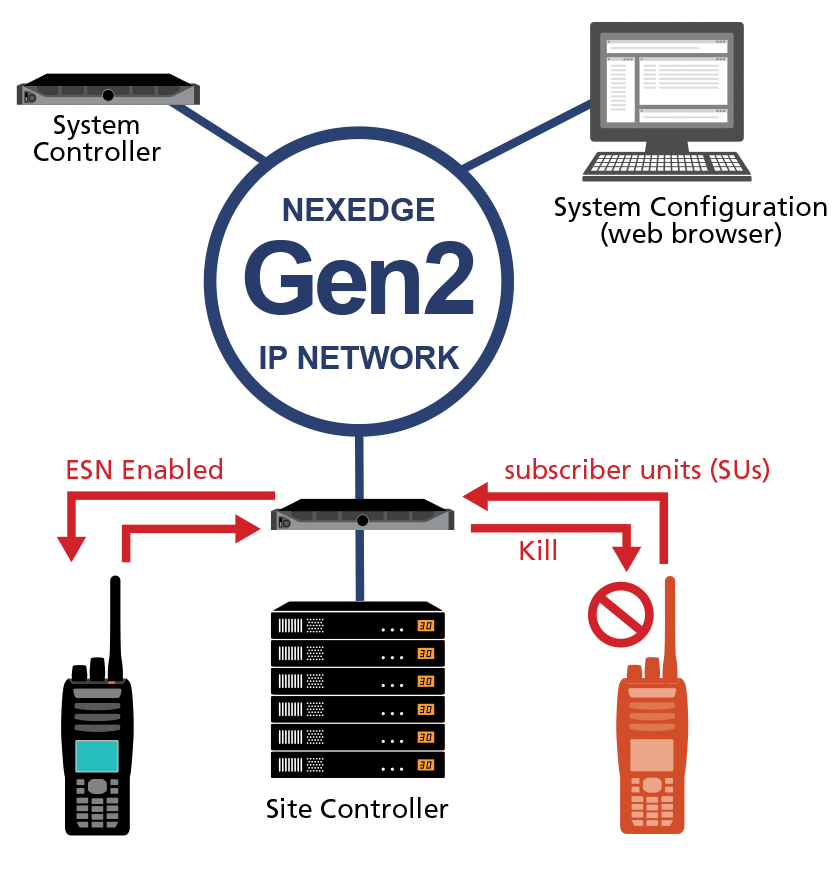 To prevent unauthorized access and/or theft of radios, the electronic serial numbers are screened by the system. When a radio is keyed up, the ESN is constantly screened; if an unauthorised person is trying to access the network, the operator has the option to initiate a stun or kill to disable the radio. Prescheduling is convenient for setting up rental subscriber units. For instance, you can set up to renew contract when a payment is made. The radio can be disabled when the contract ends, or the radio not being returned on a specific date. Configuration is browser-based to ensure flexibility.
15-12-2015